INFORMATION OVERLOAD!

But in a good way. One of the things that surprised me the most this week was the incredible wealth of information available to understand, create, and support Project Based Learning. I enjoyed exploring the BIE website and gaining a much better understanding of the differences between Project Based Learning and Problem Based Learning.

In teaching math in my classroom, I almost always try to incorporate exploration into at least the introductions to a topic. I believe that students truly learn best when they are given the opportunity to solve a problem, persevere, and construct their own meaning. All along, I thought I was doing a sort of mini project based learning, but it was really more problem based learning.

I am looking forward to exploring others projects in week 2 and at this point have NO IDEA what I am going to do for my project!

Powered by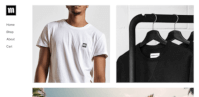 Create your own unique website with customizable templates.