This was an interesting week. Karen and I began to explore the idea of a project based on sustainability a little more, but were really struggling with what the students would do, what would they produce, etc. Both of us were really hung up on what kind of driving question we could ask for that topic.

Then, Karen was given an opportunity to implement a grant that was given to a teacher in her school who has since decided to leave. The grant focused on using technology to explore statistics/math through the use of sports. The grant will still be implemented as planned, but we decided to base our PBL off of this idea. Sports and math. We are both really excited about it.

​We set up our Weebly page. I talked her into using it over Google because I don't think Sites look "pretty" enough. Karen seems like she is going to be a great partner. I have never worked on a project this big with someone so far away, but thankful for the collaborative tools found in Google and Weebly both. Onto the driving question next week.
Powered by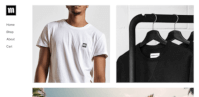 Create your own unique website with customizable templates.