I really had no idea that there could be that many videos and articles out there about writing driving questions.

As I was watching the BIE webinar there was an example that was a project with a similar topic to ours and the driving question they used as an example stuck out to me. I quickly typed a version of what I was thinking onto the Google Doc Karen and I are using to collaborate and sent her a message telling her that I thought I had it! It was exciting! After a little feedback from Dr. Rice we changed our question slightly. Once we had that question, everything else just started to fall into place.

I tend to be a backwards by design type person. Show me an assessment and I will be able to create a unit that perfectly prepares students for that assessment. This PBL process is HARD, because that is not exactly how the process works. I posted in my discussion last week that I was overwhelmed and not really clear, but that I was willing to trust the process and continue to work through it as directed. I can see now that there is a method and it will work.

Karen and I have been excitedly collaborating on all aspects of the project. One thing I appreciate about the way things are set up is that even though we are creating and submitting items as we go along it is still understood to be a work in progress and is expected to be refined as the weeks go on. I am feeling pretty good about where we are at currently.

Powered by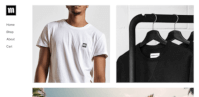 Create your own unique website with customizable templates.