Native American Culture
---
Teacher Note:
When studying about Native Americans focus tends to be on the forced removal and relocation of native tribes. This activity will focus on learning about Native American culture through art, music, and games.
Students will explore videos, pictures, and participate in hands on activities. Some activities require responses to be recorded on the activity sheet found below and some are just for them to have fun with.
This activity is designed to cover Idaho Social Studies Content Standards:
5.SS.1.3.1 Discuss that American Indians were the first inhabitants of the United States.
5.SS.1.3.2 Identify examples of American Indian individual contributions and influences.
Native American Culture - An Exploration of Music, Art, and Movement Activity Sheet
nativeamericanculture-anexplorationofmusicartandmovement.pdf
File Size:
33 kb
File Type:
pdf
Download File
---
Powered by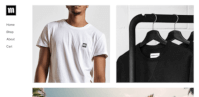 Create your own unique website with customizable templates.