Declaration of Independence
Webquest Activity #1
Watch the following video about the Declaration of Independence. On the activity sheet, write down three questions you have that you hope will be answered in this webquest. Watch the video twice is you need to, but generate 3 thoughtful questions. If you find answers to your questions throughout your exploration, feel free to write the answers down, if you don't find them, we will discuss them together as a class.
Got your 3 questions? Move on to Activity #2.
Powered by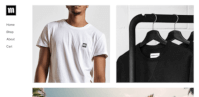 Create your own unique website with customizable templates.