Resources
Module 2: Foundations of Effective Technology Integration
Roblyer, M.D. (2016). Integrating educational technology into teaching. (7 ed). Boston, MA: Pearson Education, Inc. Required EDTECH 541 textbook. Structure of text is accessible and visually appealing. Discusses history and progression of educational technology. Text provides detailed ideas about integrating technology into the classroom.
Weebly.com - free website creation
Scratch - kids can learn a coding language and create and share interactive stories, games, and animations.
Module 3: Instructional Software and Technology Tools
Module 4 & 5: The Basic Suite: Interactive Presentations, Docs, and Spreadsheets
Module 6: Using Video for 21st Century Teaching
Mr. Betts Class -

Mr. Betts is one of my favorite resources for my 5th graders in Social Studies. He has created several parodies using popular songs that are packed with information that students tend to remember because of the catchy lyrics.

​

Crash Course - This channel provides several short clips that provide the "Cliff's Notes" version of history. I like to use these to introduce or review at the end of a topic.
Module 7 & 8: Developing and Using Web-Based Learning ActivitiesModule 9: Game Based Learning

iCivics. org - This website is a WEALTH of information for teaching government and civics. It includes several game based learning activities, lessons, videos, and more.

C. Murray (2012, October 26). Do students benefit from game-based learning? Retrieved from http://www.edtechmagazine.com/k12/article/2012/10/do-students-benefit-game-based-learning-infographic



Module 10 - 12 : Technology in the Content Areas
Mixbook - online photo and text book creation site
Google Play - online Android app store.
Buncee - an online presentation creation program geared toward educators and education.
Apps for practicing state facts
Module 13: Adaptive-Assistive Technology
​
Powered by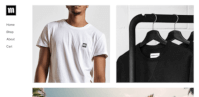 Create your own unique website with customizable templates.