State Facts
---
Teacher Note: There are questions that have surfaced about the importance of memorizing states and capitals. In a time where constructivism seems to be a leading theory it is easy to wonder why it is important. I would argue that a comprehensive knowledge of the states that make up our country is one component of becoming an informed and participatory citizen.

Additionally, Idaho State Social Studies Standards identify it as a requirement for 5th graders.
5.SS.2.1.4 Name and locate the 50 States and their Capitals, and U.S. Territories.

This lesson is designed to meet the requirements of this standard in a fun, engaging way that is different than the traditional memorization/test method.

Lesson Sequence
Background

Content Area: Social Studies

Title: State Facts
Pre Planning

Big Idea: The United States is divided into individual states, each state has it's own capital and characteristics that make it unique.

Essential Questions: What are the names, locations, and capitals of the 50 U.S. states?

Objective: To be able to name and locate the 50 U.S. states and their capitals.

Summative Assessment: Students will create an InstaCollege to display their learning. Specifics of this assignment are outlined below.
Lesson Opening

Students will begin by pretesting their knowledge of U.S. States and their Capitals using the USA States and Capitals Quiz app. Students will record their score on this pretest. The app will be used again at the end of the lesson to test progress.

Lesson Body

Explanation:

Students will download and explore My State: Facts & Trivia. The goal of this exploration is not to memorize all of the facts, but to familiarize themselves with a variety of state facts. Students should record 5 facts that they found interesting to share with the class.
Check for Understanding: Students will download and play Stack the States. This fun, multi-player game allows students to practice and test their knowledge of different state facts. Students earn points for each question answered correctly and earn a state for each level that they pass. Students may compete against one another or against other players.

Extended Practice: Students may access the following apps to continue practicing.

Closing

Students will retake the USA States and Capitals Quiz recording their post lesson score and will calculate their growth.
Students will create two different InstaColleges of two states of their choosing. The colleges may include images of state symbols, text of state symbols, two letter abbreviations, timeline for statehood, etc. they may include everything EXCEPT the name of the state. InstaColleges will then be posted to the 50 States Media Album on Schoology. Students will be invited to go and view their classmates collages and guess the state they represent by commenting on them.

Materials:

​Mobile device

Google Play account
Powered by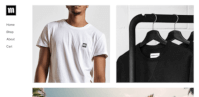 Create your own unique website with customizable templates.