Declaration of Independence
Webquest Activity #2
Declaring independence from the most powerful empire, the British Empire, at the time was not something that the colonists decided to do on a whim. Activity #2 will help you understand the background and why the colonists felt they had no choice but to be willing to fight for their freedom.

Click on the timeline image below to explore more about the events that led to the drafting and signing of the Declaration of Independence.

TImeline exploration complete? Move on to Activity #3
Powered by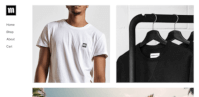 Create your own unique website with customizable templates.