Declaration of Independence
The Declaration of Independence is one of the most important documents in America's history, some would argue all history. Today you will have the opportunity to explore a variety of websites and resources to deepen your understanding of the significance of this document.
You will be reading excerpts (small parts) of the original document, remember to use your best close reading strategies. Primary source documents like the Declaration of Independence can be challenging to understand.
Record all of your learning on the
Declaration of Independence Webquest Activity Shee
t. Remember to use complete sentences and cite evidence when needed. Happy learning! When you are ready click on the button labeled Activity #1
---
Powered by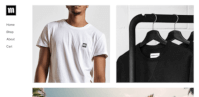 Create your own unique website with customizable templates.